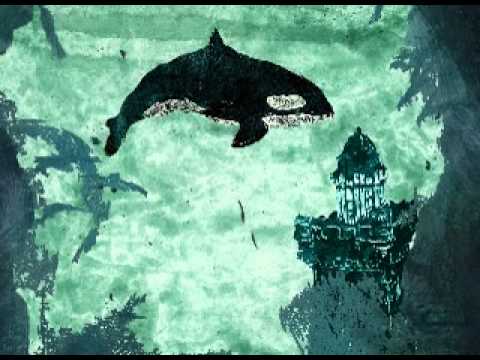 Click here for good quality flash video that WordPress does not support
Calm yourself, they say, listen to your water.  Their white jackets and placid voices are more unnerving than the condition they tell her she has.  She lies alone, on a bed in a room.  They shut the door, lock her in.  She wills her water to her.
                Blue veins crack the white marble fireplace as they begin to move.  She watches their currents push tiny rivers from the stone onto the wall, to the floor, up to the ceiling, out of the window.  They grow like roots, knobby blue fingers threading the white walls.  Small drops rain down on her.  She smiles.  Water comes slowly over the wooden floor towards her, spilling from the walls, pooling, before it begins to rise to the lip of her bed.  The wrought-iron frame holds stready. She rises like the water and wades over  to the window, and looks out over the city.
                Water is crawling up the buildings; waves ebb, flow.  A full white moon bathes her face. The city is sinking.  She climbs out onto the window ledge, stands with her back against the wall, hands pressed palms down against rough sandstone.  Her hair wild, water licks her feet, wets her cotton nightshirt.  She takes a step away from the building, the water still rising. She dives: deep, deep down.  Small ticklish bubbles cling to her nightshirt.  The pull of the undertow is euphoric.
                Light and noise are swallowed, dimmed by the blue veil, muted by her water's thickness. The city's condition is her own: empty, yet full to the brim.
                When she opens her eyes they are standing over her, holding her down.  Thick leather straps tighten around her wrists.  Through the window she sees her city.  Noisy.  Dry.  
                   Calm yourself, they say, listen to your water.